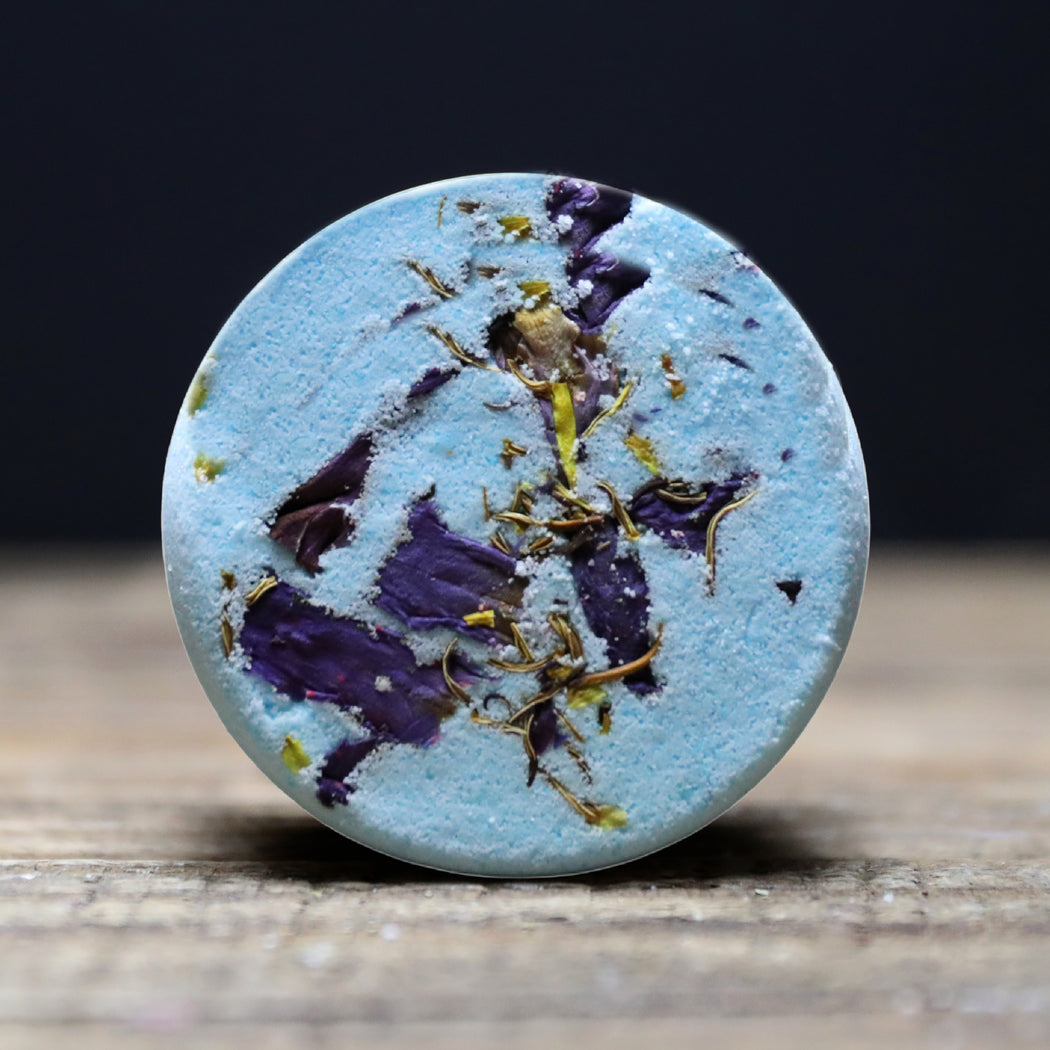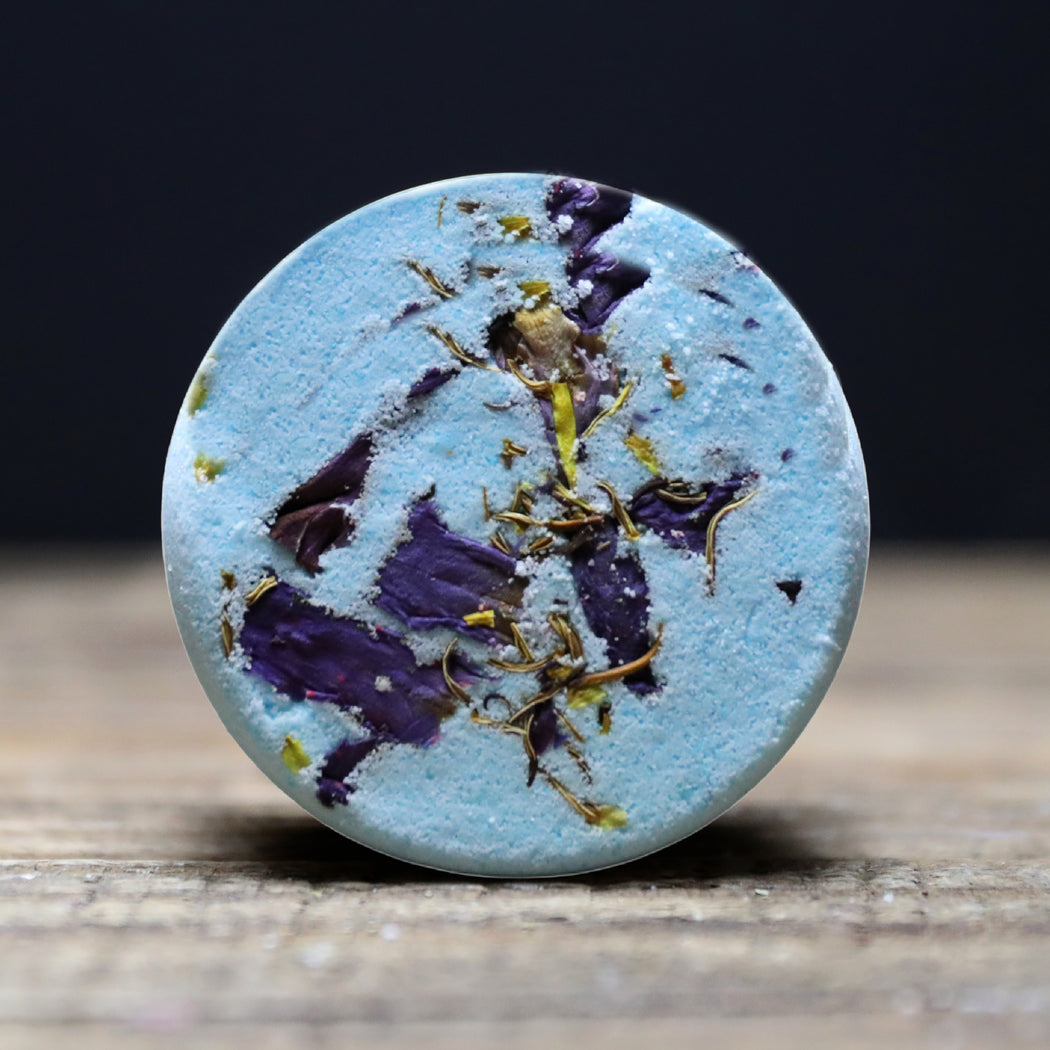 Bamboo & Blue Tansy Bath Bomb
Refreshing, clean, and bright, our Bamboo and Blue Tansy Bath Bomb is sure to awaken your senses and uplift your spirit. Natural aromas of fresh-cut bamboo, aloe vera juice, and lush green leaves, paired with the antioxidant-rich essence of blue tansy, will leave you feeling renewed and elevated. Blessed and adorned with Blue Lotus Petals for self-regeneration.
*One bath bomb direction card is included per shipment. Additional direction cards are available upon request.
Scent Profile: fresh-cut bamboo, aloe vera juice, lush green leaves, blue tansy
How To Use: Fill your bathtub with warm water or your desired temperature. Gently place bath bomb on the surface of the water. Take a deep breath and enjoy the calming aromas and moisturizing benefits of your sacred bath. Each bath bomb is blessed with love and positive energy. Enjoy and many blessings!
Hand-Mixed Ingredients: Baking Soda, Citric Acid, Organic Cocoa Butter, Wild-Harvested Witch Hazel, Grape Seed Oil, Essential/Fragrance Oil Blend, Blue Tansy Essential Oil, Polysorbate 80, Blue Lotus Flowers, Blue 1, Love & Magick.
♲Our Bath Bombs are wrapped using Biolefin♲Biolefin TM is a 100% biodegradable (Oxo-biodegradable) plastic shrink wrap that quickly bio-degrades into food for bacteria and other microorganisms after entering the environment. It does not degrade into micro plastics!
3.5oz
Paraben Free/ Phthalate Free/Vegan
Note: The appearance of this bath bomb may change over time due to the nature of this product. Have no worries! Some discoloration could happen from natural oils.