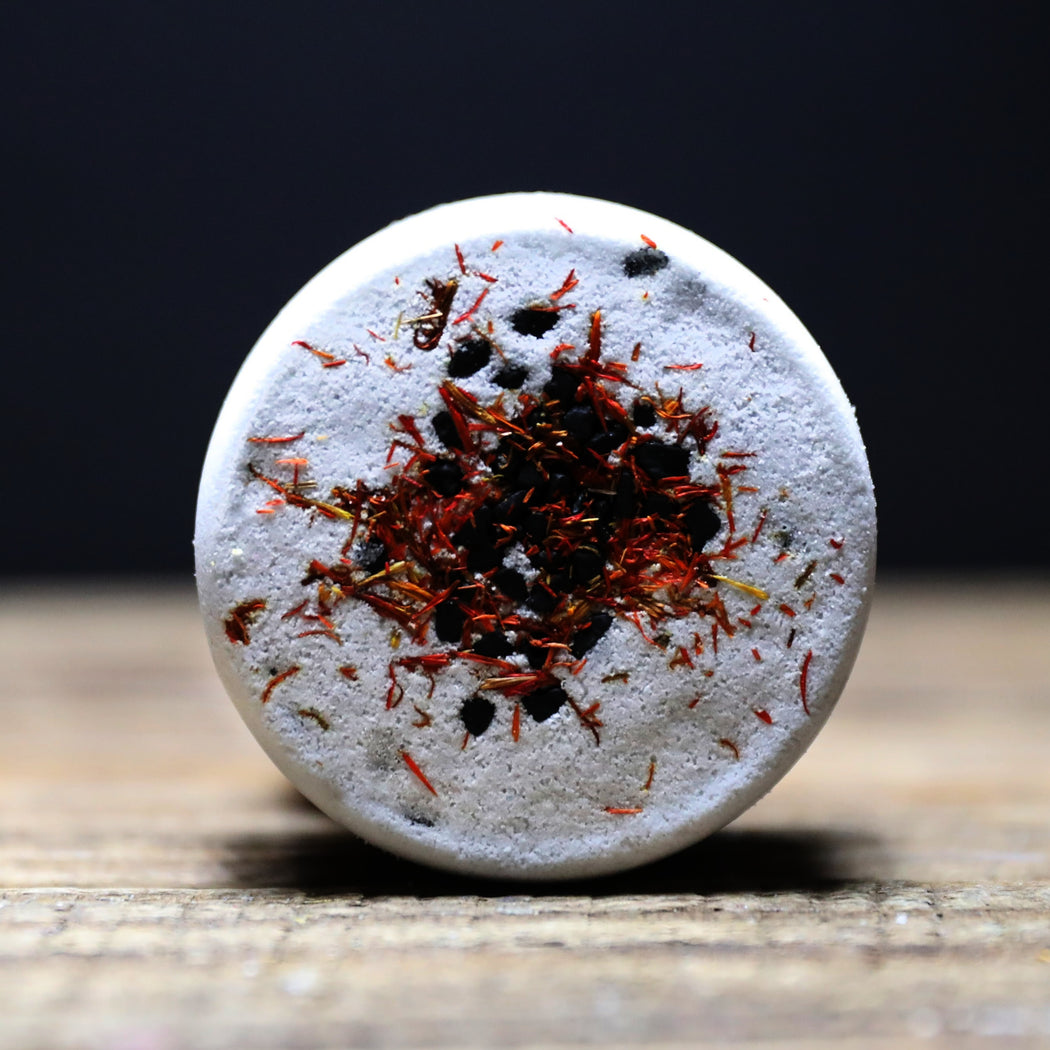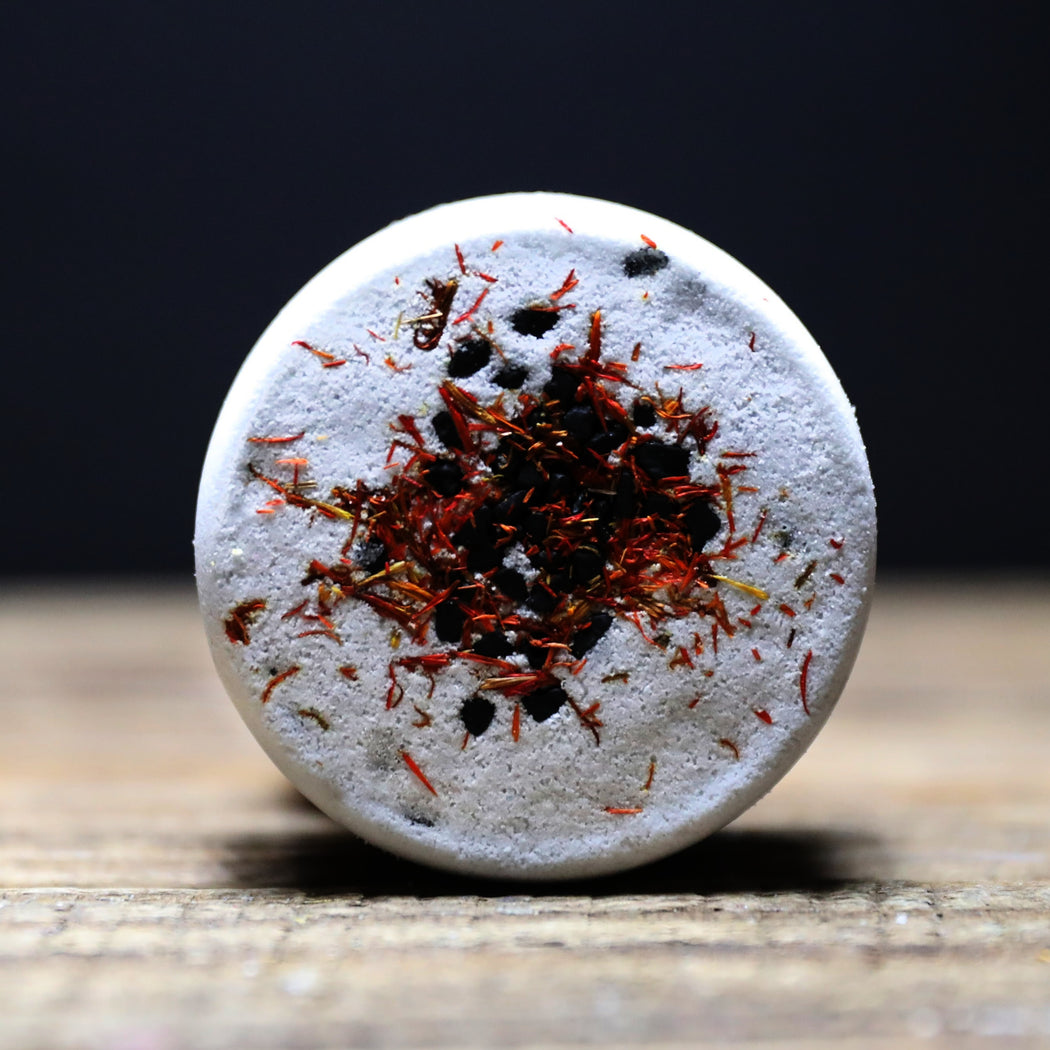 Black Amber & Saffron Bath Bomb
Adorned with deeply cleansing black lava salt and luxurious safflowers, our Black Amber and Saffron Bath Bomb is an elegant and soothing bath experience.  Allow the alluring aromas of soft amber, delicate saffron, and juicy plums to relax you into a space of comfort and luxury.
*One bath bomb direction card is included per shipment. Additional direction cards are available upon request.
Scent Profile: soft amber, delicate saffron, juicy plums
How To Use: Fill your bathtub with warm water or your desired temperature. Gently place bath bomb on the surface of the water. Take a deep breath and enjoy the calming aromas and moisturizing benefits of your sacred bath. Each bath bomb is blessed with love and positive energy. Enjoy and many blessings!
Hand-Mixed Ingredients: Baking Soda, Citric Acid, Cocoa Butter, Wild-Harvested Witch Hazel, Grape Seed Oil, Essential/Fragrance Oil Blend, Black Lava Salt, Safflowers, Love & Magick.
♲Our Bath Bombs are wrapped using Biolefin♲Biolefin TM is a 100% biodegradable (Oxo-biodegradable) plastic shrink wrap that quickly bio-degrades into food for bacteria and other microorganisms after entering the environment. It does not degrade into micro plastics!
 3.5oz
Paraben Free/Phthalate Free/Vegan
Note: The appearance of this bath bomb may change over time due to the nature of this product. Have no worries! Some discoloration could happen from natural oils.