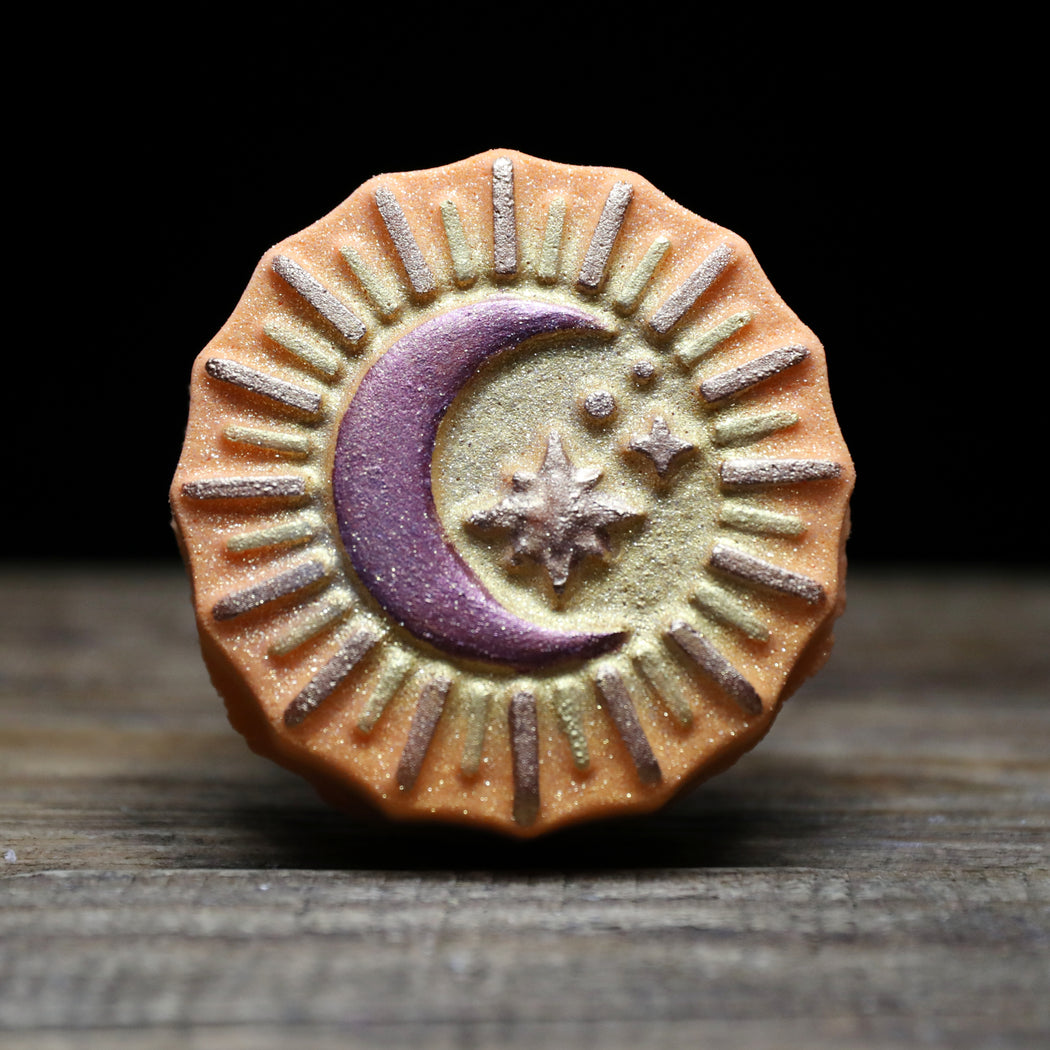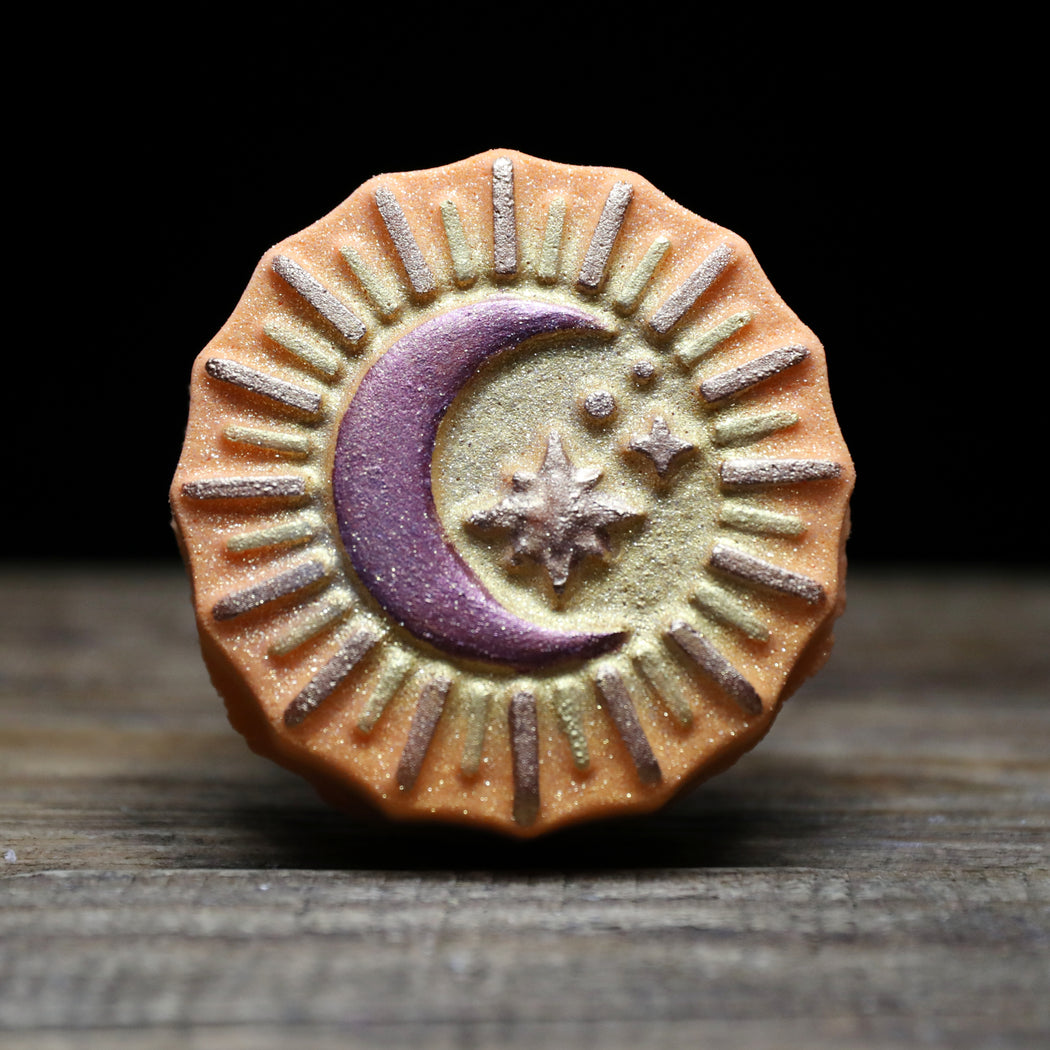 Autumn Moon Bath Bomb
The Autumn moon beautifies the evening sky with a soft, vintage glow. This noticeably longer darkness makes this illumination magickally comforting. Hazy amber, brilliant gold, and blush orange tones blend with copper leaves, kissing the whispering breeze. The rich colors contrast against the cool dusk, ushers in a deep sense of warmth, echoing in the seat of your soul. Honor this unique season by bathing in waters inspired by the time. As you soak in luminous waters, a sensual blend of musks, amber, vanilla, and sweet orange soothes your spirit. While you bathe, recite the mantra "I find warmth and comfort in the  crisp air of autumn; I draw light from the dark."
Scent Profile: Musk, Amber, Vanilla, and Sweet Orange
*This bath bomb comes with a special incantation card*
How To Use: Fill your bathtub with warm water or your desired temperature. Gently place bath bomb on the surface of the water. Take a deep breath and enjoy the calming aromas and moisturizing benefits of your sacred bath. Each bath bomb is blessed with love and positive energy. Enjoy and many blessings!
Hand-Mixed Ingredients: Baking Soda, Citric Acid, Grape Seed Oil, Wild Harvested Witch Hazel, Organic Cocoa Butter, Essential/Fragrance Oil Blend, Yellow 6, Mica, Glitter, Sodium Lauryl Sulfoacetate, Love & Magick.
♲Our Bath Bombs are wrapped using Biolefin♲Biolefin TM is a 100% biodegradable (Oxo-biodegradable) plastic shrink wrap that quickly bio-degrades into food for bacteria and other microorganisms after entering the environment. It does not degrade into micro plastics!
6.2oz
Paraben Free - Phthalate Free - Vegan
Note: The appearance of this bath bomb may change over time due to the nature of this product. Have no worries! Some discoloration could happen from natural oils.