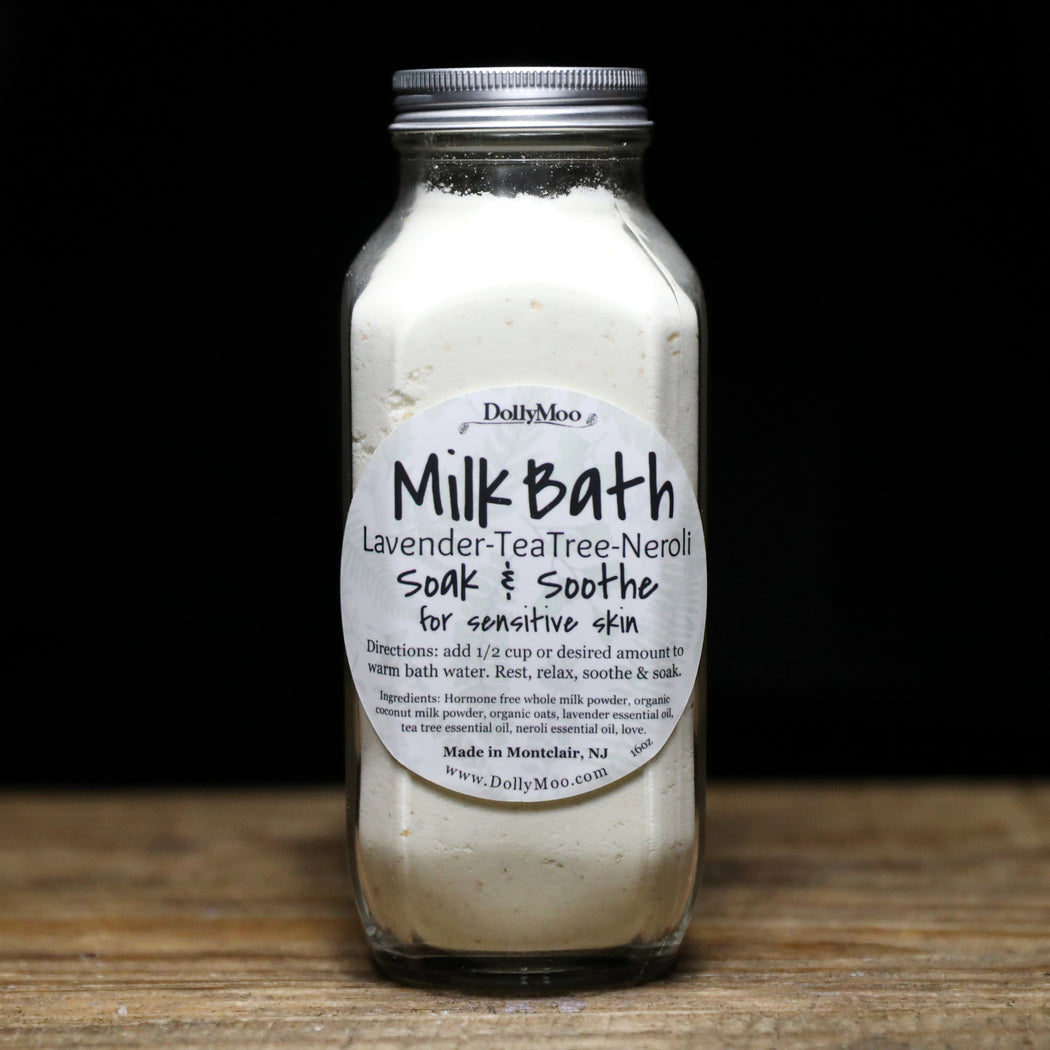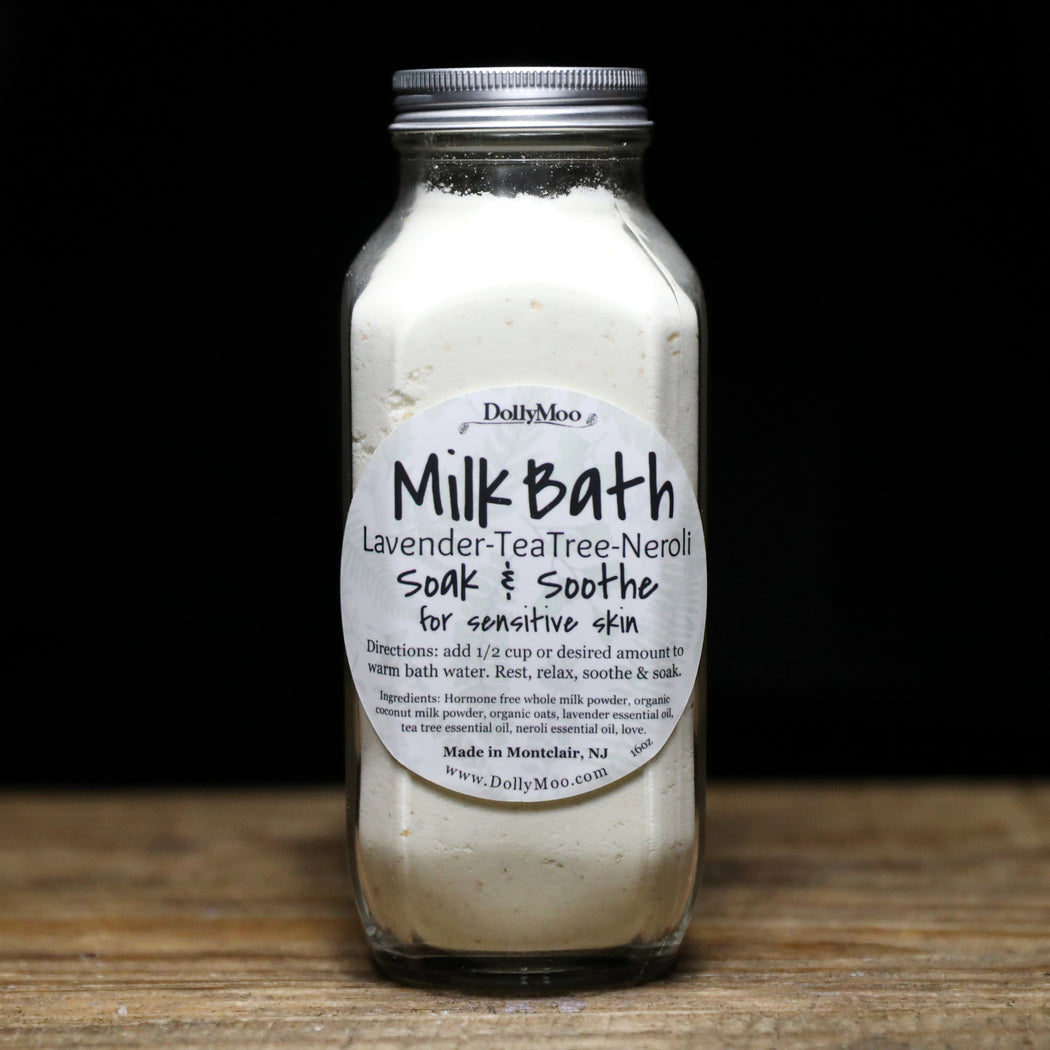 Milk Bath
Milk baths have been used for thousands of years to soothe sensitive, dry, itchy skin. Our all-natural Milk Bath is made with Hormone-free whole milk powder, organic coconut powder and organic oats known to be beneficial for a number of skin conditions including eczema, psoriasis, and dry skin. The fat and protein in the milk provide soothing and healing benefits to your bathwater. We've added essential oils for extra healing; Lavender is known for its soothing and calming properties. Tea-Tree oil can help control skin conditions such as psoriasis, acne, and eczema. Studies show tea-tree possesses antibacterial, anti-inflammatory, antiviral, and antifungal properties. Neroli oil helps with inflammation, moisturizes the skin and boosts the natural process of cell regeneration. 
Also great for sunburn! The proteins, fat, amino acids, and vitamin A and D found in milk can be calming and soothing for sunburned skin. Try soaking for up to 20 minutes. 
Ingredients: Hormone-Free Whole Milk Powder, Organic Coconut Milk Powder, Organic Oats, Lavender Essential Oil, Tea Tree Essential Oil, Neroli Essential Oil, Love & Magick.
16oz